Wen Johnson – Gympie
I bought my computer recently, in an emergency to complete a course. Eric made sure he updated the computer for easy use in my studies. I am so grateful for the short time frame I had and Kingsway computers delivered the perfect easy access computer on time ! Thank you
Jodi O'Connor – Traveston
The best service and support I have had in a very long time. Eric solved my computer problems and had it all sorted within a day for a very good price. VERY happy, thank you!
Brian Ritchie – Tin Can Bay
Very good products and excellent service would recommend this company for all your computer needs.
Pete Finn – Gympie
A lovely local family owned and run business. Always a pleasure to deal with both Chris and Eric.
Krystyna Brady – Amamoor
Honest, great service and price
Chris Menkens – Gympie
Had trouble setting up my email account on my new laptop. Took it down to see Eric to get help to set it up. Nothing was a problem for him to get my email account up and running. Great friendly service.
Marg Ireland
– Gunalda
My laptop is now in excellent condition, thank you for fixing the err timed out problem . Great service and a great price, much appreciated.
Gail Kark – Gympie
Thanks to Eric we have remained computer sane. He is always helpful no matter what time we phone. He is also very prompt with repairs & tells us how it is. That is what we like; no mucking around, just good honest attitude. We can highly recommend Eric & Chris (when he returns after his op) Thanks guys.
Ralph & Gail (2 happy, computer literate, oldies, we think!!!)

Deanne Learoyd – Gympie
An unfortunate story of which I trusted another local computer shop to take a look at my "slow" computer.  After weeks of calling and chasing up my computer, I called in to the shop to be told that "we have lost all your emails (8 years worth) and there is nothing that can be done to get them back".  The shop also downloaded a very user unfriendly mail program as my current email program was apparently no longer supported.  They also took out the hard drive on my computer and replaced it with a used hard drive as this was their way of transferring data??  All of this was done without any consultation with me.  In desperation I decided to get a second opinion and had a recommendation from a friend to try Kingsway (if only I had been given this recommendation before).
Understandably, after my initial experience with the other computer shop, I had concerns as to whether I could trust that any other computer repairer.  After receiving good reports about Kingsway, I decided to see if they could help.
Fortunately all of my emails and contacts were retrieved (even after the other computer store said this was impossible).  I could not have been happier!!!!  Kingsway also managed to purchase Outlook and install this on my computer (even though the other store said they could not purchase just Outlook and I would have to buy the whole suite.
I find Eric and Chris to be very approachable and nothing seems to be too much trouble.  They obviously know their work and are reasonable with their pricing.  I only wished that I had gone to Kingsway first before the other local computer store.  I cannot thank them enough.
Paul Wallis – Tin Can Bay
They listen, they give helpful advice, and they deliver in a timely manner! All-in-all, great service.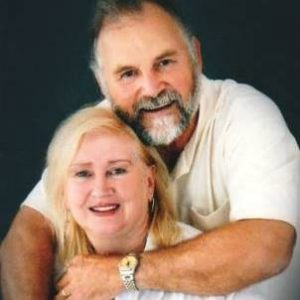 Ray and Crystal Lindsey. – Gympie

Out of all the computer technicians in Gympie, my husband and I have found your customer care, to excel!! Thank you so much. We will continue to bring our repairs and problems your way and will also recommend you to others. You have good friendly service and you do not overprice.
Annette Staib – Glastonbury
Thank you, thank you, thank you. When I was ready to throw my computer out the window you assured me it could be fixed instead of trying to sell me a new one. Thank you for your honesty & great customer service. It works! took a couple of visits to nut out all the problems but it is up & running & faster then it was before. One happy customer 🙂  Very happy & it seems to be starting faster too, & pic is clearer or crisper image….could be imagining it but does seem better.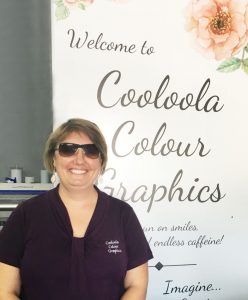 Shannon Sutton – Owner Cooloola Colour Graphics
"Eric has been our "go to" man for decades, even through change of ownership with our business.
He set up our entire network and had it all up and running in no time.
He offers a fast service which is a must for our line of work.
Whenever we call, he makes us a priority.
Eric has always been a pleasure to work with, and we couldn't recommend him highly enough!"
Robyn Denton – Gympie
In my opinion Kingsway really is "the best way". After being a customer of theirs for many many years, I have ALWAYS received the very best of service from Eric and his team. They don't try to talk over your head and it really shows they know what they are talking about and I appreciate that they explain everything to me in simple terms. If you don't understand something, they will take the time with you to explain it without making you feel silly like some other places I have been to. I also find them to be reasonably priced, even for me who is on a tight budget. Very simply I wouldn't go anywhere else, I trust them!
I've used these guys a couple of times. More than happy to recommend – they explain everything clearly for an old timer like me and are reasonably priced.
I am so glad I took my laptop into Kingsway Computer Services when it died. I made one phone call, and that was to book it in. Turned out it was full of viruses and they had it up and running, without any loss of data, within 3 days. They also gave me the guarantee that if they didn't have it repaired in that time they would not charge me for labour. When a business puts that much faith into their own skills, you know you are going to get A class service. I am just happy I didn't lose all of my valuable information. Forever will you be my one stop computer shop!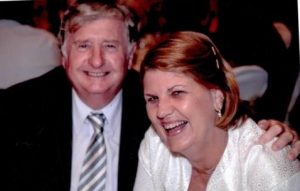 Roger & Lorraine Broadley – Gympie Toyorld and Twiga Books
I am more than happy to provide a testimonial for Eric King because it offers me a rare opportunity to redress the balance.

Eric has been in charge of our IT system for close on 20 years now at Toyworld Gympie, and more recently at Twiga Books. During this period he has literally saved us thousands, if not tens of thousands, by his dedicated service to us.
In doing this he operated in two ways:-
1/ when upgrades were needed, instead of issuing us with all new equipment, his customary approach is to analyze what needs to be achieved, then advising us on whether to buy new components, or whether we can use the existing ones without jeopardizing the whole system – this approach has saved us thousands over the years.
2/ by keeping the system running reliably for 365 days a year, year after year. This included the technically challenging period whilst we were changing from a DOS based system to a windows based one. This was achieved, seamlessly during a week end while the shop was closed, after much painstaking preparation.
Likewise, we were all worried at the turn of the century about the"Y2K" bug, and again, the transition to the new millennium proved to be a seamless non-event.
So, all in all, there is much for which we are grateful attributable to Eric's sterling efforts. The IT system is at the heart of our business, and, like most other businesses, knowing that it is in good hands, contributes much to our peace of mind.
Core to Kingsway's success is Eric's decent values and work ethic, and he is as honest as the day is long. What you see is what you get, and we know that our IT system is in good hands, and it's not costing us an arm and a leg!!
As I said at the start, I am happy to be able to provide this reference for Eric, for his excellent contribution to life's great canvas.
Cheers,
RA Broadley BSc Ag (Reading); MSc App Zool (Imperial College); DIC; PhD (University of London External)